Alice is the county seat of Jim Wells County, and it was established in 1888. It had a couple of names before it was named after Alice Gertrudis King Kleberg, who was the daughter of Richard King (the original owner of King Ranch). Alice has long been considered to be the "Birthplace of Tejano Music," when Armando Marroquin and Paco Betancourt launched what would become the first home-based recording company that worked exclusively with Tejano artists.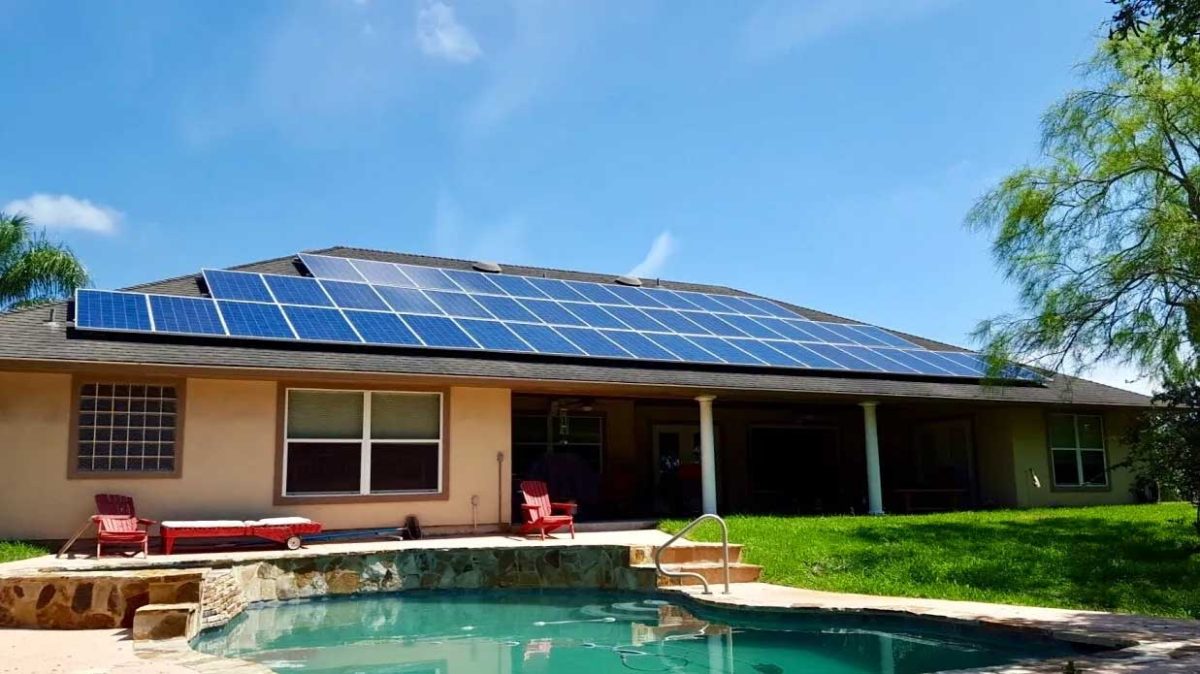 Alice also offers a unique selection of places and events for almost everyone. Because of its central location, it's considered to be a "Hub City" of South Texas. Some of the notable places and events in this town include:
Pin City Lanes.
Jim Wells County Fair.
Historic Downtown.
Rio Plaza IV Theater.
Anderson Park.
South Texas Museum.
City of Alice Municipal Golf Course.
Tejano R.O.O.T.S. Hall of Fame.
Lake Findley.
Alice Farmer's Market.
If you live in Alice and are looking for a way to save on your energy bills during those hot Texas summers, solar panels can be a great way to do that. The Lone Star State experiences over 200 days of sunshine every single year, so it's one of the most ideal places to use solar energy. While the installation will have an upfront cost, the amount of money you can save over the long term can be significant. You can also benefit from several incentives, including some federal tax credits (which can be as high as 30%). Some areas have local rebates and incentives that can help you with the initial cost.
According to Eco Watch, the average cost of electricity in the State of Texas is 13.9 cents per kilowatt hour. This is an 18% increase from 2021. So if you live in Alice and are looking for one of the best places to install solar panels in Texas, be sure to get in touch with Solar Power Integrator.
Why Should I get Solar Panels?
There are several compelling reasons to consider getting solar panels for your home or business:
Save Money on Energy Bills: One of the primary reasons people install solar panels is to reduce their electricity bills. Solar power can significantly lower or even eliminate your monthly electricity costs, depending on the size of your system and your energy consumption.
Earn Tax Credits and Incentives: Many governments offer tax credits, rebates, and incentives to encourage the adoption of solar energy. These financial incentives can offset the initial cost of installing solar panels and provide long-term savings.
Increase Property Value: Solar panels can increase the value of your property. Homes with solar panels are often more attractive to potential buyers because they offer the benefit of reduced energy bills. Some studies suggest that solar panels can increase a home's resale value.
Reduce Environmental Impact: Solar power is a clean and renewable energy source. By generating electricity from the sun, you can significantly reduce your carbon footprint and decrease greenhouse gas emissions. This helps combat climate change and contributes to a more sustainable future.
Energy Independence: Solar panels allow you to generate your electricity, reducing your reliance on the grid and fossil fuels. This can provide energy security, especially during power outages or in remote areas where grid electricity may not be readily available.
Low Maintenance: Solar panels require minimal maintenance. Routine cleaning and occasional inspections are typically all that's needed to ensure they operate efficiently. Most solar panel manufacturers offer warranties, which can provide peace of mind.
Long-Term Investment: Solar panels have a long lifespan, often exceeding 25 years or more. This means you can enjoy the benefits of solar energy for decades, making them a sound long-term investment.
Support Renewable Energy: By installing solar panels, you support the growth of renewable energy and contribute to a cleaner and more sustainable energy future. Your decision to go solar can inspire others to do the same.
Job Creation: The solar industry creates jobs in manufacturing, installation, maintenance, and research and development. Choosing solar power can help stimulate local economies and create employment opportunities.
Technological Advancements: Solar technology continues to advance, with improvements in efficiency and cost-effectiveness. As the technology evolves, solar panels are becoming even more attractive and accessible.
It's essential to conduct a thorough evaluation of your specific situation, including your location, energy needs, and financial considerations, before deciding to install solar panels. Factors like the local climate, available incentives, and your property's solar potential can influence the decision-making process. Consider consulting with a solar energy professional to assess the feasibility and benefits of solar panel installation for your unique circumstances.
What Services Do You Offer?
Daniel & Linda Sassen
September 28, 2023
My wife and I had solar and whole house generator installed towards the end of 2022, and we are very please with the results. Each and every person involved were very polite and professional from Liz in the office to Mr. Luca and all in between, electricians, panel installers, ditch diggers, plumbers and any I might have missed, all were fantastic!!! Thank you!
I would recommend Luca and for any of your solar needs. Worked with me to find the best solution for our install.
I would like to express my gratitude for the work that Mr. Gianluca Ferrario and staff did on installing my solar panels. Originally, another company began working on the solar panels and left without completing the job. I contacted Solar Panel Integrator and a your team came out and completed the job. The team had to repair and redo some work from the previous installers did. I was very pleased with the communication and quality of work Mr. Ferrario and team completed. I will definitely refer your company to my friends, family, or anyone looking to get solar panels.
Daniel Rodriguez
May 2, 2023
SPI the whole team do an amazing job from start to finish. There customer service is top notch
Esmeralda Ramos
February 24, 2023
Wonderful
paul strey
February 24, 2023
Best in South Texas!
While our office is located in Corpus Christi, we regularly service the entire South Texas region and do perform jobs in most places across the great state of Texas. If you live in or around any of the following cities, you are close to our central office, and we are glad to work with you on your project. If you are out of this area, please give us a call to discuss the project. Generally we will be able to work with you. Call us at 361-360-1800 for a free estimate!
We will service the entire great state of Texas!