Generac Generators are a great option to power your home during a storm, hurricane or power outage. Our generators come on automatically when your power goes out, so there is no need to go outside during a storm or late at night to turn your unit on. This provides you with a peace of mind knowing you will always have power!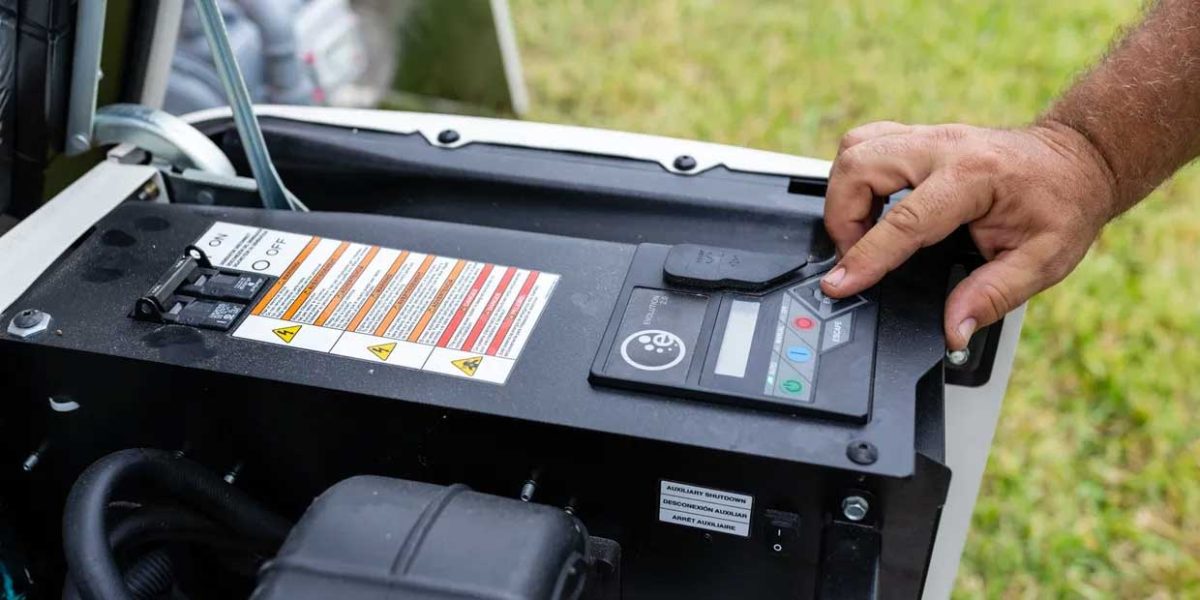 Here are our 4 easy steps to owning a generator!
Step 1: Energy Consultation
During your energy consultation, we will discuss your generator size and location according to city and county code.
Step 2: Permits
No need for you to worry about gathering permits because we do it all in house. We will acquire all the permits needed to install your generator. Once we've received approval from the city/county we will begin the installation process.
Step 3: Installation
All installations are permitted and up to code according to your city/county. Your Installation is completely turn key.
Step 4: Maintenance
We will perform the first maintenance for your generator as per manufacture. We also offer a 1 or 3 year maintenance service agreement for your generator.
Generac Generator
Founded in 1959, Generac was the first to create affordable home standby generators, so we trust they will provide your home with the proper backup! This permanently installed generator will protect you in the toughest times such as hurricanes. It runs on natural gas or liquid propane fuel and is installed outside your house. In addition, Generac offers free mobile monitoring to make sure your generator is running smoothly.
Warranty & Maintenance
We back our generator system with a 5 year manufacturing warranty and offer a couple of different maintenance options.
Financing
Just like solar, we offer a couple of different financing options to help you gain security in your energy needs. During you energy consultation, we will get you pre-approved right there in seconds!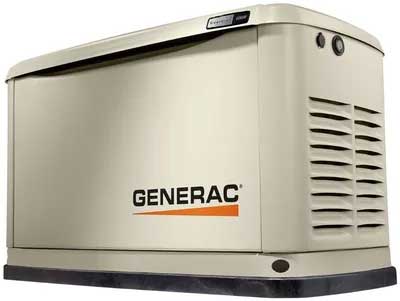 The Benefits of Having a Backup Generator
If you're a homeowner, you have a lot of options when it comes to what you can add to your property (whether it's to improve its functionality or to make it more aesthetically pleasing). A lot of things can be dangerous to your home. If there's one thing you can't control, it's Mother Nature. You can, however, control what you can do to protect your property so you can keep everything you use running when you need it.
Getting a backup generator for your home should be at the top of your list, and you can choose from a variety of options. Here are some of the benefits that having a generator for your home:
• You can run your HVAC system — You might be taking your HVAC system for granted if you have it on all the time, but it will only work if it has power. If it dies in the summer or winter, it can be dangerous for you and everyone else who lives in your household. A backup generator can keep your home safe and comfortable in case there's a storm, so it's worth any hassle or expense that may come with the installation.
• It can prevent frozen pipes — A power outage in the winter can come with its own set of problems that can be expensive to deal with, and one of them is frozen pipes. If this happens, you won't have any running water. There's always the possibility that they can burst, which can cause bad odors to linger inside your home. There are a lot of ways to prevent frozen pipes, and one of the best solutions is to install a backup generator because it will keep the temperature inside your home more stable.
• You can enjoy entertainment during an outage — A power outage may last a few hours or even for days. During that period, things can get boring. These are the times when people miss their TV's and internet the most. But if you have a backup generator for your home, you can still function as if nothing has happened. Having power will also allow you to keep your phone charged in case there's an emergency.
• You can cook food while the power is out — If the power goes out and you don't have a generator, you'll have to find other ways to cook your meals. You can always go out to get food or throw something on the grill, but going outside may not be an option if the outage was caused by a dangerous storm. If you have a backup generator, you don't have to worry about stocking your pantry with nonperishable food items or throwing out all the food in your refrigerator because it has started to go bad because you can continue to do what you normally do.

If you're looking for one of the best places for generators in Corpus Christi, be sure to reach out to Solar Power Integrator.