Energy consultant going through a zoom meeting
We know that times are tough right now, but we want to help you save money where you can. During the pandemic, you might've seen a spike in your electric bill simply due to the fact that we were staying home. That required a lot more energy usage whether it be from working at home, teaching your kids classes online or even just hanging out. We know how important it is to save money in a time like this, so let us help you by explaining what measurements we are taking to protect you and our energy team!
So you've decided you want to take a look at how much you could save by going solar. This whole process can be done remotely in order to avoid any kind of contact. First, we would need you to send us a copy of your light bill from the past month. This will help us size up your solar system properly based on your electricity consumption. Without this information we would not know how big or small of a system you would need to offset your utility consumption.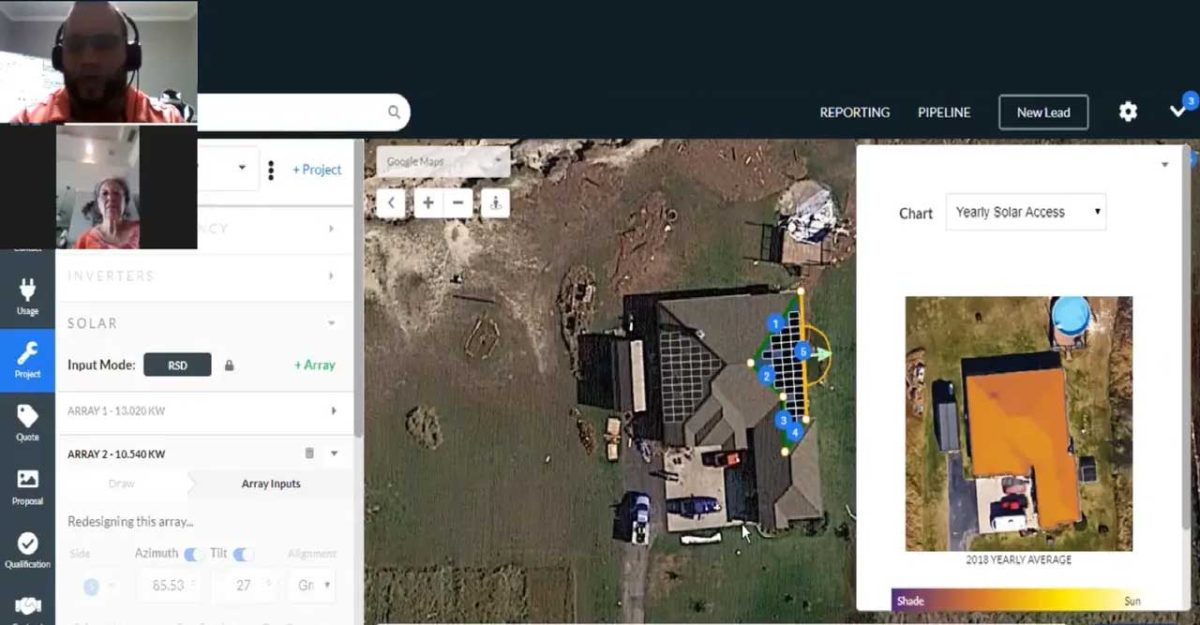 Next, we would conduct an energy consultation. Usually we would come to your house and show you your savings report; however we are now able to do this remotely via Zoom. This can be done over the phone or on a laptop, whatever works best for you! We will show you exactly how the panels will look on your roof and where they will go. We will explain to you exactly why we can put panels in certain areas and what area will generate the most power on your roof.
Once we finish the design, we will show you your savings report. This will tell you how much you will be saving, how much the system will generate and the offset of the system. We aim to offset you at 105% in order to eliminate your electricity bill, however keep in mind this is based on your roof compatibility. If you decide you don't want panels on your roof we also do ground installations. All of this is explained during your zoom conference with our energy expert.
Lastly, our energy expert will explain your payment options; cash or financing. If you choose to go with one of our financing options then they can get you preapproved right over the Zoom conference. Once we have you preapproved we send over our contract for you to sign through DocuSign. All of this can be done remotely without any contact needed.