We understand that when you go solar you may believe that you are committing to a long-term investment. However, this is not necessarily true. Say we install your panels on your house, but you decide to move in a couple of years. Well, we will remove your existing solar system and move it to your new home. Well, what if you don't want to take your panels with you, but instead leave them on your current home? That can be done too!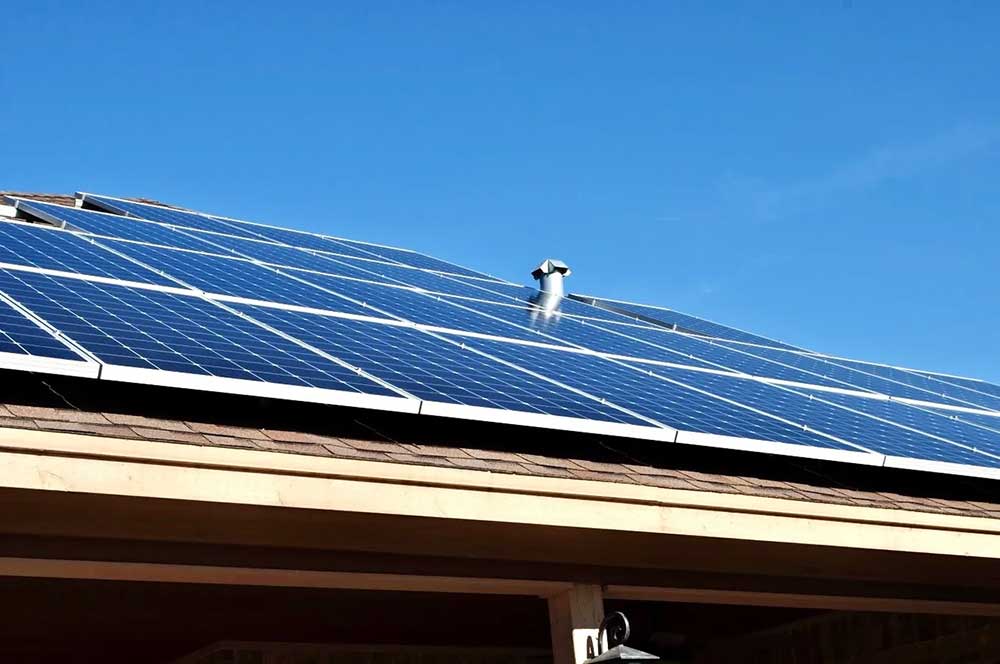 When adding solar panels it's as if you are adding a new appliance or renovating your home. When you remodel your kitchen or build a pool in your backyard your property value tends to go up. The same applies to solar panels! Studies have shown that solar panel installations (roof systems and ground-mounted systems) increase property value. In 2015, the Lawrence Berkeley National Laboratory found that homes with solar panels sold for 3.74% higher than homes without solar panels (1). As of 2018, solar homes sold 4.1% higher than non-solar homes (2). The property value that solar adds to a home has only increased throughout the years. It should be worth noting that this increase in property value is greatest with newer solar systems. That's simply because solar systems' value depreciates with age as solar technologies are always improving. Additionally, the Department of Energy stated that homes with solar panels also sell 20% faster than homes without solar panels (3). Not only will your solar home sell at a higher value, but you will also get an offer faster!
Homes with solar systems sell faster and at a better rate for a couple of different reasons. As you may know, solar energy provides future energy savings. Homeowners that consume a lot of energy benefit greatly when looking at homes to purchase with solar. According to Zillow Consumer Housing Trends Report, 80% of homeowners looking to buy a house are interested in energy-efficient appliances (2). It pays to have solar on your home!
Whether you are living at your forever home or plan on moving in the future, solar is a great choice for you to save money on your energy costs! If you are paying off your solar panels through one of our financial partners, then we can work with you to transfer it over to the new homeowners.
For more details about owning your own solar system to help cut energy costs call 361-360-1800 or schedule your FREE energy consultation online!
https://www.wholesalesolar.com/blog/do-solar-panels-increase-home-value#:~:text=The%20research%20finds%20that%2C%20on,choose%20to%20sell%20their%20home.
https://www.zillow.com/research/solar-panels-house-sell-more-23798/
https://cleantechnica.com/2010/10/23/solar-homes-sold-20-faster-and-for-17-more-nrel-study-finds/
https://emp.lbl.gov/sites/default/files/lbnl-1002778.pdf