Solar energy has come a long way since it first appeared on the market. Over the last 4 decades, solar panels have received major upgrades, making them more efficient while reducing the cost by 99% (1). The reduction of solar equipment costs is what makes it affordable for you!
There are a couple of different reasons why solar costs have decreased over the years. According to the Solar Energy Industry Association, the cost of solar has actually decreased more than 70% over the last decade (1). The primary contributor to falling costs of solar energy is the recent growth of the solar industry. In the last 10 years, solar has grown on average about 49% due to the solar investment tax credit (ITC) and increased demand (2). In 2010, there was a total of 266.5 Megawatts installed. Today there are 17,548.31 Megawatts installed.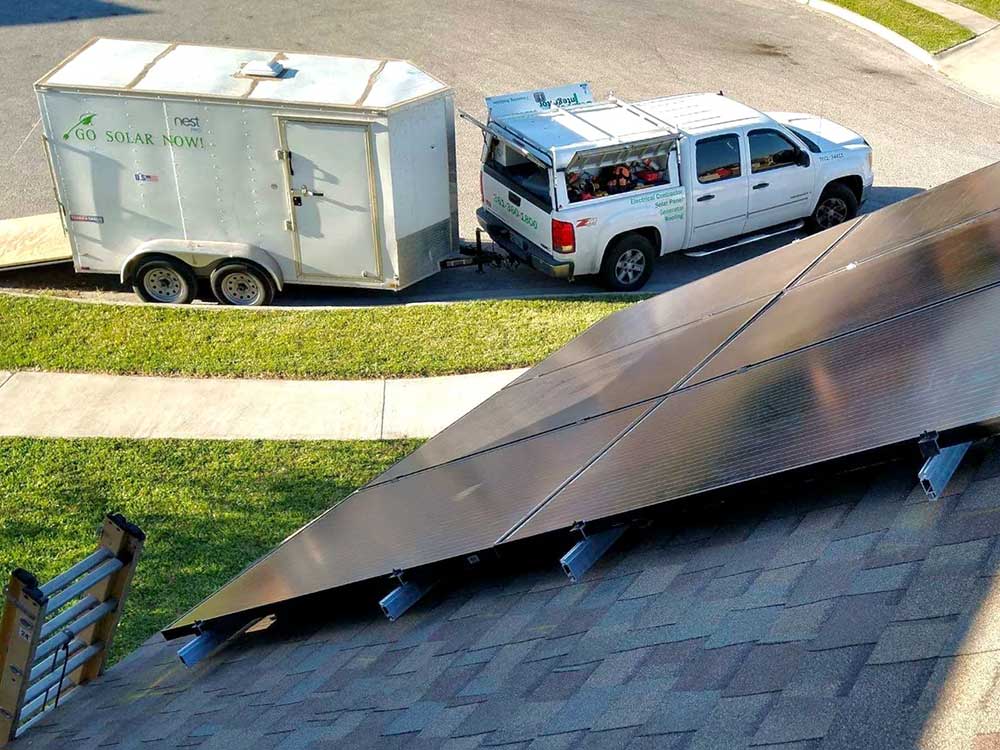 Secondly, solar growth can be attributed to advances in solar technology. Solar technology has improved greatly throughout the years making it affordable for you. The power cells have become much more efficient in converting sunlight into electricity. Module manufacturing plants have also become much larger, creating a greater economy of scale. While we do see a decrease in hard costs (which includes the actual equipment), the soft costs (permitting, inspection, interconnection, etc.) are seeing an increase. Soft cost increase is primarily due to inconsistent building codes and permitting practices across jurisdictions, which puts more timely and costly strains on installers.
Lastly, governmental policy involvement has helped lower the cost of solar which accounts for 60% of the overall cost decline (1). The renewable portfolio standards, feed-in tariffs, R&D, and subsidies have helped lower the cost of solar. This provides insight to technological innovation and emission policies that can help lower the cost of solar over time. Jessika Trancik, an MIT associate professor, stated: "As emissions policies are implemented, low carbon technology markets grow, technologies improve and the costs of future emissions reductions can decline." As we continue to improve solar technology, the cost to the consumer will only continue to decrease. In addition, the new Biden Administration has big plans to help reduce costs of solar and battery storage as the industry continues to grow.
Due to COVID-19, solar growth is hard to predict right now as there has been a fairly recent decline in the industry and overall economy. However, the SEIA predicts that once the economy starts back up, recovery of consumer and business demand, financial market stability, and resumption of growth in electricity demand growth in solar will continue (2).
Overall, it is evident that solar is here to stay, and with the cost going down every year why not make the switch! Call 361-360-1800 or schedule your FREE energy assessment to see how affordable your solar system can be.
http://news.mit.edu/2018/explaining-dropping-solar-cost-1120https://www.seia.org/solar-industry-research-data